Our Educational Initiatives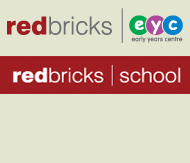 Our Team
Our Leadership
Mr. Aditya Handa,
Promoter Director, The Abellon Group
Aditya Handa is the founding promoter of the Abellon group, comprising of initiatives in the areas of clean energy, agrisciences, high end genomics research and education.

The group's vision, philosophy and activities are driven by his belief that the world needs a new paradigm to solve deep and perilous problems of climate change, energy access, food security and empowerment through education. These areas have space for radical innovation and can create unparalleled opportunities along with social transformation.

He started his career in his family business, Claris Lifesciences Limited, a global pharmaceutical company present in over 76 countries with over 2000 people employed. As part of his years within Claris, he developed an interest in making businesses more sustainability oriented and this interest combined with his entrepreneurial zeal led to the establishment of the Abellon Group.

Empowering people through education is an area of passion for Mr. Aditya, and the motivation behind founding Redbricks Education and Xcellon Institute.

Mr. Aditya Handa completed his Graduation in Commerce in India, and went on to do his M.B.A. from Babson College, USA, the world's leading school in the area of entrepreneurship. He is passionate about promoting entrepreneurial drive among people, and encouraging them to find creative solutions to the world's most complex problems.
Mrs. Renita Handa,
Founder, Redbricks Education Foundation
Mrs. Renita Handa holds an M.B.A. Degree from Bentley University, U.S.A and is a Social Entrepreneur by heart. She has an extensive experience in working with children of various age groups and educators through her associations with numerous non-profit institutions.

Having volunteered with N.G.O's like India Renal Foundation and Visamo Kids Foundation, Mrs. Handa found her passion in working within the social development sector. She started her foray as a social entrepreneur by founding and setting up Poiesis Achievement Foundation in 2007. Poiesis conducts achievement motivation and life skills development programs for 8 to 12 year old children. Since its inception, Poiesis has been instrumental in motivating and developing hundreds of children coming from various schools and backgrounds. Mrs. Handa has developed in-depth knowledge and expertise in the education sector through participation in specialized training courses and conferences covering human development, curriculum and pedagogy at Harvard University (USA), Boston University (USA),Reggio Emilia (Italy) and Tangram (Ahmedabad).

Along with her husband Mr. Aditya Handa, Mrs. Handa set-up Redbricks Education Foundation in the year 2009. In a short span, Redbricks has made its name as a high quality educational institution in Ahmedabad. The foundation has also ventured into rural education and Redbricks School sponsors education of underprivileged children integrated in its classes through a Merit Scholarship Program. Mrs. Handa has been driving her career with a single-minded focus on bringing about real, powerful and lasting change in society through entrepreneurial and far-reaching work in the non-profit and education sectors.
Mr. Amit Jani,
Director, Redbricks Education Foundation
Mr. Amit Jani holds a Masters in Social Work from M.S. University and Post Graduate Diploma in Industrial Relations and Personnel Management from Bhavan's College. Mr. Jani carries rich professional experience of around two decades in the field of human resource management and industrial relations. He has worked for leading pharmaceutical companies like Claris Lifesciences and Lambda Therapeutics. Mr. Jani, an accredited trainer has been a member of curriculum review committee at renowned management institutes. Mr. Jani's areas of interest are in operational discipline, culture enhancement, employee inspiration, conflict management and counseling. He oversees the overall administration aspects of Redbricks Foundation.
Prof. Raghu Ananthanarayanan,
Mentor - Redbricks Education Foundation
Raghu Ananthanarayanan is a Trained Behavioural Scientist, Yoga Teacher and an Engineer; Founder of the consulting firm "FLAME TAO Knoware"—a team of functional experts all of whom are Behavioural Scientists focusing on Organisational Transformation, Alignment and Optimisation; and Chairperson Sumedhas Academy for Human Context—a not for profit organization focusing on developing behavioural scientists. His consulting experience spans three decades: organization turnarounds, leadership coaching, culture transformations. His clients include TCS, Infosys, Claris Life Sciences, Laxmi Machine Works, ITC, and EPCOS. He pioneered the use of Yoga and Theatre in process work. He has published many papers and two books: Learning through Yoga and The Totally Aligned Organization. His goal is to develop a unique approach to management at a personal level and at an organizational level based on the three streams of his expertise namely, Lean Management, Yoga and Behavioural Sciences. He has already developed many models and frameworks, as well as practices, some of which are being converted into a software product and others into a set of video-based leaning modules. Raghu has worked with several NGO's helping them in personal development and organization development. He is also actively involved with reviving craft groups and theatre. He has been passionately attempting a convergence between Indian traditional wisdom and modernity. Professor Raghu contributes at Redbricks Education as a trainer and an advisor for organization and strategy building.
Dr. Jigisha Shastri & Dr. Shruti Bhargava,
Mentors - Redbricks Education Foundation
Dr. Shastri and Dr. Bhargava are renowned Early childhood care and education specialists with intensive teaching, training and research experiences. They have been faculties at the Department of Human Development and Family Studies at M.S. University of Baroda. Their areas of expertise include curriculum development, teacher training, parent counseling, social competence, reading writing program, infant assessment, assessment of young children, among others. They have reached out to teachers across numerous private and government schools, as well as trained principals, supervisors and education officers. They also have an active liaison with government education departments and international agencies like UNICEF and CARE. As academic mentors at Redbricks Education, they are closely engaged in the development and implementation of our Early childhood Program and Primary Years Program. With a hands-on and flexible approach, they have also contributed immensely to the capacity building of our teachers.
Prof. Atul Sapre,
Mentor - Redbricks Education Foundation
Prof. Sapre has done Bachelor of Science (Mathematics) from University of Pune and completed his Post Graduate Diploma in Management from Institute of Management Development and Research, Pune. He carries a rich experience of more than 27 years across industry and academics. Prof. Sapre has designed and delivered courses at Post graduate level in mathematical finance- especially in the area of risk management and derivatives. He has designed, developed and taught Finance, International Finance, Taxation, etc. at Post Graduate level. He is a professional member and Director of Sumedhas Academy for Human Context, which is a premier body of professionals who work broadly in the area of Organization Design and Development based on methods and methodologies of experiential learning. He has worked as staff and member at Group Relations Conferences based on the Tavistok Methodology and completed Advanced Praxis Sub Conference at the Tavistok Institute, UK. Prof. Sapre is also a visiting faculty at IIM- Ahmedabad, IRMA – Anand and has been a part of the selection panel at the National Institute of Design, Ahmedabad. He contributes towards academics and organization building at Redbricks Education and Xcellon Institute.